Neglecting your local Google My Business listing is the most common mistake we see local businesses make with the easiest solution. Your businesses Google My Business (GMB) profile shows in local search results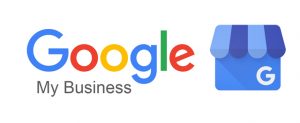 and includes reviews, locations, hours, and a quick snippet about the service you're providing. Since this listing is often the first organic result in a search results page it's importance cannot be understated. Take control of your Google My Business listing and increase your visibility in search!
Update Your Business Information
First login to your account and make sure that all your business information is accurate. If you haven't made a GMB account previously, then you'll need to search for your business and see if one has been created for you, and claim it if so.
There a quite a few sections to update and it's important to make sure things like your name, location, website and hours are consistent across the internet. You'll also need to select from one of the many categories Google offers and be sure to select the most accurate option.
If you have multiple locations you'll see an option to "manage location". Select this to change information that may vary between location like address, hours, or website. Make sure to read all of your options carefully to ensure you're providing the most relevant information to potential customers.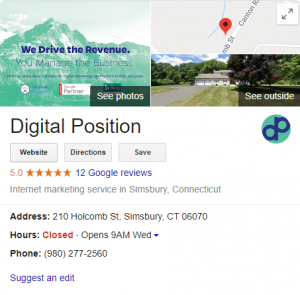 Upload Your Business Photos
Google has stated that GMB listings with photos "will receive 42% more requests for directions to their location from users on Google, and 35% more clicks through to their website than businesses that don't have photos." Use your photos to stand out from your competition by showing high-resolution photos of your business and your goods or services.
Businesses that provide services like landscaping can show off before and after photos to really impress potential customers. Or use them to highlight something important about your business. A local landscaping and plant nursery named Wholesale Palms said their biggest question from customers was "Do you sell to the public?". What they had originally thought would be a clever name to show their low, low prices had kept people from even contacting their business. They received a 20% increase in calls after uploading an image of their plants with bold text saying "Open To The Public".
Get creative with the photos that represent your business and try to show your brand. Keep in mind that customers can also upload images and you'll want to periodically monitor these in order to ensure they are relevant to your business.
Encourage And Respond To Reviews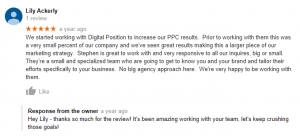 90% of people read reviews before making a purchase! Ask happy customers to leave a review for your company and make it simple for them by sending a quick link to your profile. Bright Local's research found that 68% of consumers will leave a local business a review when they're asked. 30% of those same people said they've judged a business based on it's response to reviews! That means positive or negative, you need to respond to the feedback consumers have left for your business.
When responding to a negative review, it's important to be respectful and state your case without being accusatory and taking as much responsibility as possible. If you had a rude employee, admit it and apologize. It's inevitable that some of those negative reviews will stem from things that are just out of your control. Continue to be respectful and share your side of the story when warranted, but always take as much of the blame as you can and never, ever point the finger.
Optimizing your Google My Business is a great first step in your overall digital profile. Maintaining accurate information, updated photos and positive reviews will go a long way to keeping your listing near the top of the organic results. Go claim your Google My Business and see just how much of an impact it can have for your operation.