There is no denying the importance of Google Ads (formerly AdWords) in a well-rounded marketing strategy, but Microsoft Ads (formerly Bing) are often an overlooked piece of the puzzle. There is no denying the massive behemoth that is Alphabet Inc. There is a reason we "Google" things and we're not "asking Jeeves" anymore. With 3.5 billion daily searches Google has cemented itself as the number one search engine with long-term staying power. But lurking just behind the humongous Google shadow is Microsoft Ads and you might be surprised to know just how powerful they can be.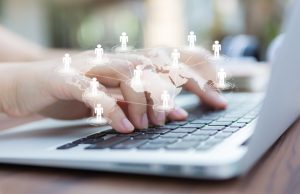 Size– Microsoft currently owns 36.2% of the desktop search market. That percentage doesn't cause any shock and awe, but when you consider that in 2017 Apple claimed to have 100 million active Macs in use and Microsoft claims to have 400 million active Windows 10 devices in use, that percentage is still a massive number of users. Microsoft also claims 5.5 billion unique desktop searches leaving plenty of queries for your ad to be relevant for. The best part (or worst depending on your preferred search engine) is that those numbers are all positioned to have a massive increase over the next 12 months. Currently, Google Chrome boasts 65% of the web browser market share for desktop users and the default search engine for Chrome is Google. Microsoft is launching what some might call a hostile take over. They have recently begun to forcibly install an extension for Google Chrome users that will automatically change the default search engine to Bing. This leaves up to 180 million users could be forced to now use Bing.
Cost– Google's higher market share also makes it like the Wild West with fierce competitors, eager to gain impression share driving costs sky-high. Microsoft has less competition providing not only lower CPC's, but also more opportunity for better ad placement and potentially better results for your business. A 2018 Report Garden study found that the average cost per click for Microsoft Ads was only $7.99 while Google Ads had an average of $20.08. A price difference of this significance can help to stretch your advertising budget as far as possible.
Audience– Knowing your target audience is arguably the first and most important step to a successful marketing strategy. Microsoft understands that and has cultivated a very specific and highly valuable demographic for its platform. Microsoft claims that their Search Network Audience spends 35% more when online shopping than the average internet searchers. A whopping 37% of its audience have a college degree and 22% have incomes in the top 25%. These are very important statistics because they paint a picture of who their audience is. Young, educated individuals with lots of buying power, or as I like to call them, the perfect formula for repeat customers. Microsoft Ads are also a hotbed for B2B advertising that even rivals LinkedIn. 80% of the audience are decision-makers at their jobs. If you're in Business to Business sales, say "goodbye" to the ever-present Gatekeeper and "hello" to Microsoft Advertising.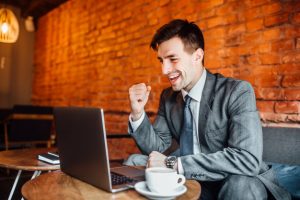 Not only do all these numbers prove that Microsoft Advertising is a big hitter who deserves a little more respect, but they're also going to continue growing. Remember that Chrome takeover we mentioned earlier? That is set to roll out to users with Microsoft Pro Plus, a service for primarily business-related Microsoft Accounts. The shift will continue to slide market-share into Microsoft's favor, as well as a firmly cement their ads in front of high spending, business-minded eyes. So in 2020 let's shift a little of your budget to Microsoft Ads and see just how much we can impress you.