Imagine building a house and forgetting to do the foundation. Keyword mapping is the foundation to any successful website strategy (and yes, I mean WEBSITE not just SEO or PPC).
What is Keyword Mapping?
Keyword mapping is the process of assigning keywords (or better yet in 2020 – keyword themes) to specific pages in your website architecture. Every page on your website should target a unique "universe" of keywords.
For example, let's say you're selling shoes:
Page 1 is a landing page for "Men's Shoes". Keywords targeted would be:

Men's Shoes
Shoes for Men
Men's Sneakers
Men's Shoes Free Shipping
, etc..

Page 2 is a landing page for "Mens Nike Shoes". Keywords targeted would be:

Nike Shoes Men
Mens Nike Shoes
Mens Nike Athletic Shoes
Mens Nike Sneakers
, etc.
In our examples above each page targets multiple keywords, but they have a singular theme. Once you define your architecture, you should map groups of keywords to each page that have similar intent.
So why is this so important? Let's dive in:
It Defines Your Architecture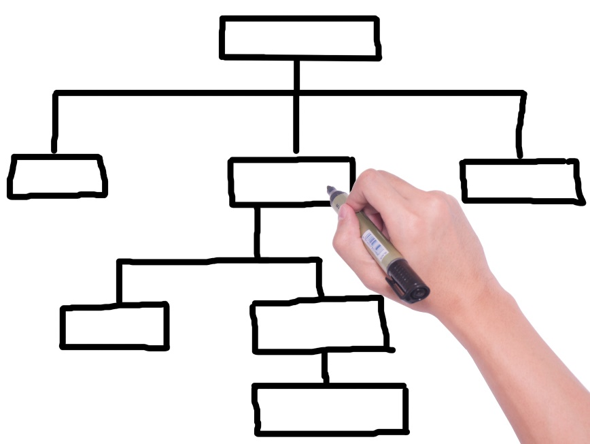 Per the picture above, your website needs to have a clear architecture. Starting with the homepage, you typically drill into your menu. From there you have categories, subcategories, products, etc. If there's one place to start when building out a website, it's with a visual architecture that helps us understand how users will flow through the website.
Keyword mapping goes along with this. Once you define the architecture, you can begin mapping keywords to pages. Google will then understand your architecture as you execute on targeting each page properly.
For example, Google will understand that Men's Nike Shoes is a subcategory of Men's Shoes.
It Increases Likelihood to Rank
Now it's not impossible for pages to rank if they're broadly targeted (homepages rank all the time for various keywords since they typically have the most authority of any page on a website). However, the more targeted we are on each page (without venturing into spam territory) the higher likelihood of ranking.
At the end of the day, we want to show Google that we're the experts on the subjects we're promoting. For example, if we want to rank for "Men's Nike Shoes" – are we simply showing the shoes for purchase? Instead, we need to show that we know everything about these shoes. Reviews on the shoes, links to blog posts on educational content around Nike's technology in their shoes, content directly on the page talking about the features, action or lifestyle imagery / video if we've got it, and much more.
See what I'm getting at here? It's not enough in 2020 to just cobble a website together, slap up some products and think you're going to rank. You need to show why you deserve to rank and differentiate yourself from your competitors. You start with keyword mapping which gives you your theme of the page. Then you can be extremely targeted in the content you're using to promote your business.
If you have no theme on your pages, you're just a lost puppy and Google won't know what to rank you for.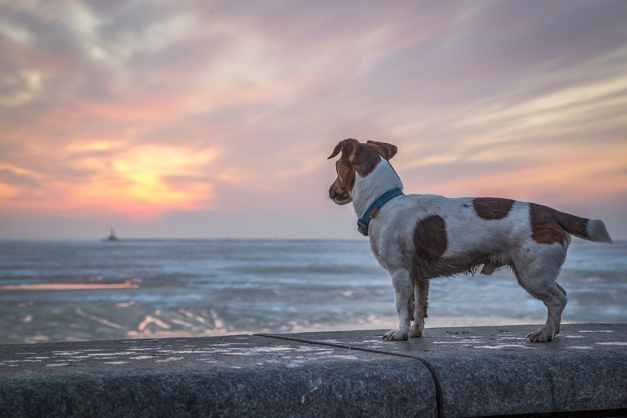 Cleaner URL's & Breadcrumbs
By defining a clear architecture and mapping your keywords accordingly, you're bound to see some gains in traffic. The kicker here is that your URL structures & breadcrumb trails will now also be very clear for the user and search engines. This improves usability & crawlability.
If you land on a page and see the URL "website.com/shoes-24jwhrj35353453?q=123" this doesn't do very much to help you understand where you are. But what if that URL is "website.com/shoes/mens/nike"? Now you know what page you're on without having to browse around!
On top of this, a breadcrumb trail can easily be implemented if the architecture is clean. A breadcrumb trail is simply a series of links near the top of pages that shows where you are in the website. This gives us two benefits:
It helps users understand where they are
It has links that allow you to get back to parent categories if needed
Here's an example: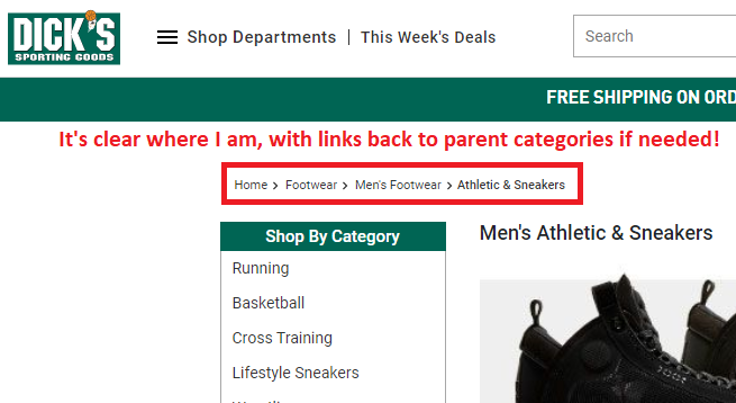 Bonus: It Helps Conversion Rate
If you're browsing a website and looking for Men's Nike Shoes, isn't a pain in the bum if you get to a general Men's Shoes page and are forced to sift through to find Nike? Let's give the people what they want!
When you've got nicely targeted pages on your website, not only is there a chance that potential customers will land directly on those pages, but you can create a navigational structure on your website to help customers skip steps and get right to the products or services they're looking for.
The more we can reduce friction for users, the better the conversion rate. Period!
All in all, keyword mapping is the foundation of your website. If you've undertaken this crucial step up-front, you'll reap the numerous benefits of it including improving SEO rank, improving usability, and even helping those PPC ads convert better. If you haven't laid out a keyword map for your website yet, it's time!